WELCOME TO BEVERLY MATERIALS
Beverly Materials L.L.C. has 40 years of experience in providing quality aggregate products to meet customer needs in commercial, residential, state and federal Projects. Beverly Materials operates three sand and gravel pits located in East Dundee, Huntley, and Belvidere, Illinois.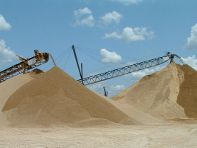 Price List
We provide various crushed products, washed products, recycled products as well as dumping facilities.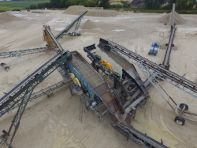 Request a Quote
Quickly and easily request a quote
electronically using our online
form.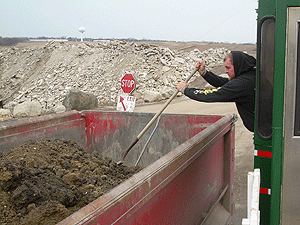 Incoming Materials
We accept Clean Construction Demoliton Debris (CCDD), Uncontaminated Soil, and recyclable Concrete and Asphalt.

Safety
Here at Beverly Materials L.L.C., providing a safe work environment is one of our highest goals. Many hours Daily, Weekly, Monthly and Annually are dedicated to a program of continuous improvement, training and monitoring to protect and insure the safety of our people, our customers and visitors, our equipment alike.
ABOUT US
Beverly Materials L.L.C. has provided quality aggregate products to meet customer needs in commercial, residential, State and Federal projects for over 40 years. Beverly Materials operates three sand and gravel pits, one in East Dundee Illinois, and two in Huntley Illinois and one Limestone Quarry in Belvidere Illinois.
These sites produce a wide variety of natural aggregate products as well as several recycled construction material products. Processing varies from location to location but generally includes a combination of Jaw, Cone and Impact crushing plants which then pass products on for further processing in wet and dry screening applications.
Working in conjunction with mobile recycle plants located at four Allied Asphalt locations, Beverly Materials and Allied Asphalt are further able to demonstrate their commitment to the Plote Company's policy of environmentally responsible business practice by processing recyclable construction materials and returning them to economic value while not impacting the local landfills. Additionally, Beverly Materials East Dundee location, also takes inbound loads of clean fill for the further convenience of our customers.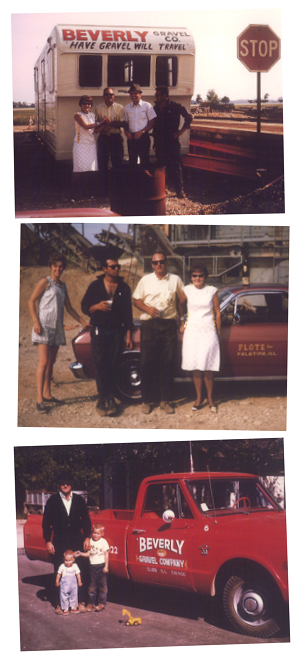 Recycling
Beverly Material's vision is to be a productive and efficient construction materials producer and service leader in Northern Illinois, while leaving a positive contribution toward the environment through concurrent reclamation activities and its recycling efforts.
Need Asphalt?
In addition to Beverly Materials ability to provide a wide array of Aggregate products, customers large and small can also benefit from our ability to provide the Asphalt materials required for their projects direct from our sister company Allied Asphalt. This allows our customers to choose from a vast "menu" of products and services that can be packaged together in many ways to further simplify the most complex project. Group all your projects together for special rates!

For all your Aggregate needs visit Allied Asphalt L.L.C. a www.AlliedAPC.com for details, products & locations.