The glaciers that scoured and shaped much of Illinois brought with them fertile soil and a rich bounty of gravel and rock from which the skyscrapers, office buildings and roads in our great state owe much of their existence.
At Beverly Materials we have developed a number of ways to not only mine that rock, but to do so in a way that leaves a positive impact (footprint, if you will) on the environment. And one of our proudest partnerships is that we have with the Max McGraw Wildlife Foundation (MMWF), whose 1,224 acres sit hard on and east of the Fox River in East Dundee.
Before our first shovel scraped the earth at McGraw, we worked with the foundation's fisheries and wildlife biologists, developing plans to not merely return the land to the way we found it, but, from an ecological and bio-diversity standpoint, even better.
Because of the high water table in the area, our rock removal will create a lake of between 60 and 70 acres with a maximum depth of some 30 feet. The lake will be carefully banked and terraced with a bed that will provide deep and shallow water fisheries with spawning beds essential for healthy fish populations. This, in turn, will enable fisheries biologists at McGraw to monitor and study the lives of the fish, both predators and prey. The lake will be surrounded by plants endemic to the land – known as a dry mesicprairie – prior to the first farmers who tilled the rich soils.
These plants will serve as hosts to innumerable butterflies, bees, aquatic and non-aquatic birds and mammals–both residents and migrants. Perhaps most importantly, the area will serve as a living laboratory for the more than 12,000 youngsters who visit MMWF throughout each year. "We view our partnership with Beverly Materials as sound and enlightened conservation," says Scott Elrod, chairman of the board of MMWF. "When completed, the land will be more valuable to wild life and humans alike."
Land Reclamation - Second Phase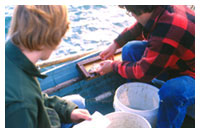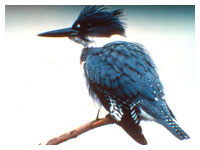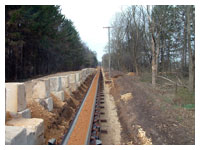 At Beverly Materials we take pride in our reclamation process and our ability to make a positive environmental impact. Recently, we have partnered with neighboring Max McGraw Wildlife Foundation, a 1,224 acre preserve dedicated to wildlife research and conservation management. As we mine we will be adhering to the Foundation's design for the reclamation process. The lake bed will provide both deep and shallow water areas with several variations in the contours, allowing for superb fish habitat in the future.
With boulders recovered in the mining process used to accentuate natural features, provided by Beverly Materials, the new lake will allow for new fish spawning areas. This will in turn enhance further research and insight in conservation and fishery management. The surrounding grassland areas will feature native plants and provide a new habitat for grassland birds and other animals. Through reclaiming the dig-area, Beverly Materials will be providing an area to extend research efforts in conservation. In the end, the lake will be designed & built to serve, expand and improve the many ongoing educational activities today's youth have enjoyed at the Foundation's property while they fish and learn more about local wildlife.